I was gonna do a quasi truthful rundown on j'ames's'z unspoken request for real information on luciferase…
Instead I'm just gonna say Calm down Mare!
Leon beat me to the punch –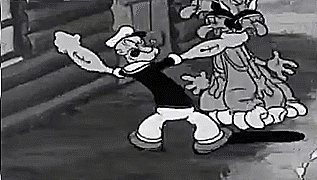 So I guess there is no sense in saying:
Bioluminescence is naturally occurring.
Seen in many living organisms.
It has been observed for thousands of years.
Aristotle (384-322 BCE) was fascinated by it.
Pliny the Elder (23-79 CE) reported bioluminescence recording descriptions of numerous glowing organisms. See his rundown in Playboy's '79 best of edition titled: Historia Naturalis.
In 1667, it was discovered by Robert Boyle that bio-luminescence required air.
Chucky D called the process phosphorescence while smoking weed aboard the Beagle.
More recently, Luciferase has been isolated from various beasties and has become indispensable in shedding light on innumerable tiny puzzles.
It can be used to great effect in figuring out:
protein to protein interactions
gene regulation and cell signalling
tracking protein stability under different environments
creating biosensors
We literally take these molecules and stick them to areas of other molecules (like proteins) and are then able to watch movement at a molecular level.
Some of the neat stuff coming out of bio-luminescence research is the ability to detect the VERY early stages of infection of nasty diseases like HIV. By getting a jump on knowing infection status with viruses early, we are able to start treatment at a stage where it is possible to eradicate the disease before it takes hold in the host.
BUT – seeing as how leon already answered jay's quasi-missive I wont bother to chime in.
Instead Lets Talk About :
PENIS WORMS!!!!!!
100 Comments
Sorry, the comment form is closed at this time.